The goal is to build a mobile application that allows you to see what a clothing item would look like on you while shopping on the SME Market Hub platform. This way, you can also have fun while playing 'dress up' and it made it easier for you to make a choice by pairing different accessories before selecting a choice and a budget.
We've often seen a variety of dress up games / applications on the internet but never one that had African styles and attire imbibed into them, this also makes this quite different and unique.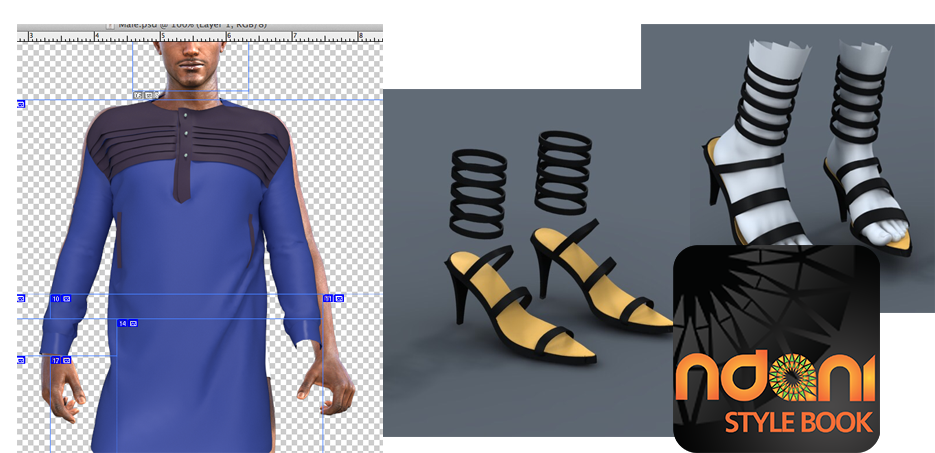 There are two design models utilized, the male and female models. We took particular care to make the female models curvy to depict the representation of beauty by the the average African (Nigerian)For the female section, we provided a variety of clothing items from dresses, tops, skirts and pants, suits with accessories like hats, shoes, purses, handbags and even hairstyles - all of which were photographed individually or 3D modelled. The male section also has choices available from jackets, t-shirts, jerseys, suits to accessories like glasses, wristwatches and bracelets to shoes.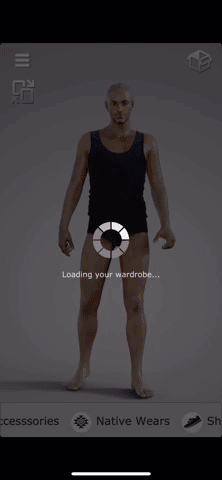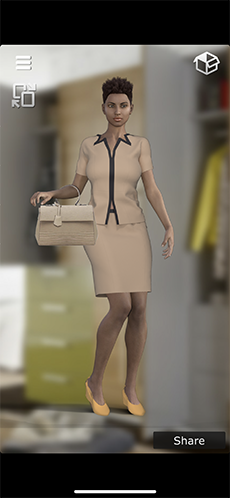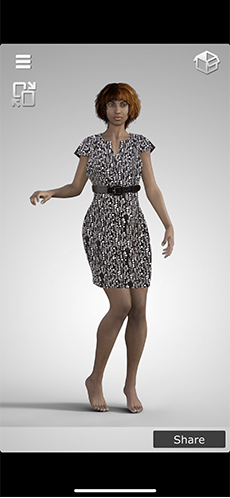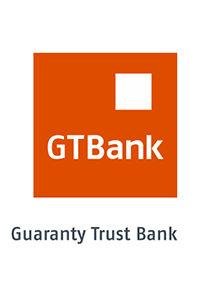 The most interesting part for me was the modeling of the Agbada, it got me to appreciate the beauty in yoruba fabric dress styles and design when properly done. We used 3D models mostly as most items were modeled and rendered to fit the models on the screen but each and every single item on the store (app) is presented in 2D to have a look and feel of 3D.The app,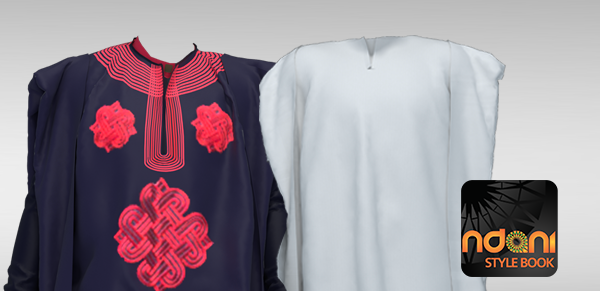 Ndani Stylebook also has built in several dress up challenges where you have to dress up a chosen model for a Specific on a budget. You can change the background while on the app and of course there's the option to share your finished work on social media so your friends and family can see and participate as well.
The app can be installed on Google play and iTunes Try it out today.