You want to build a website with the hope that this will be the magic lamp of online business, something that will catalyze the steady overflow of the right customers. This is not always the case as running a business online requires the same resources and processes to run a regular business, if not more.
The same way you need to rent a shop, paint it, put up a signage, beautify it and build it up generally is the same approach you need in order to run a website.
In a physical space, you would need to make sure that your business location is clean and organized, that your signage is well displayed, that you have a great welcome message and you have simple explanations of what you offer as a product / service… and more.
You would have staff handle each and every step of your customer interaction from them walking in to making a purchase and even give them after-sales support.
The same experience you provide a physical visitor to your office space is what you will need to provide your audience in the virtual space of a website, the only difference is that you do it without a lot of physical objects and resources.
Let's make use of an analogy to get a better picture of this topic, shall we?
Say, you are an Ice Cream seller and you have the facility to place that product in a location. This means that your ice cream can have an ice cream spot or a bigger shop where people can come to chill and get the ice cream.
In the same vein, the website in the virtual world is your online experience center that customers come to for your product and service when they need it.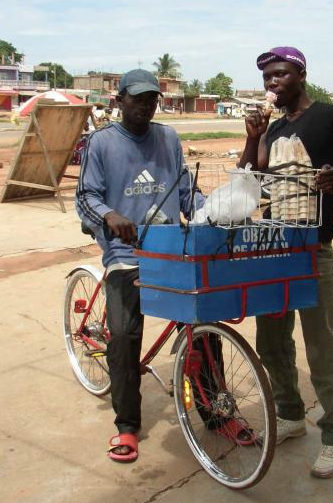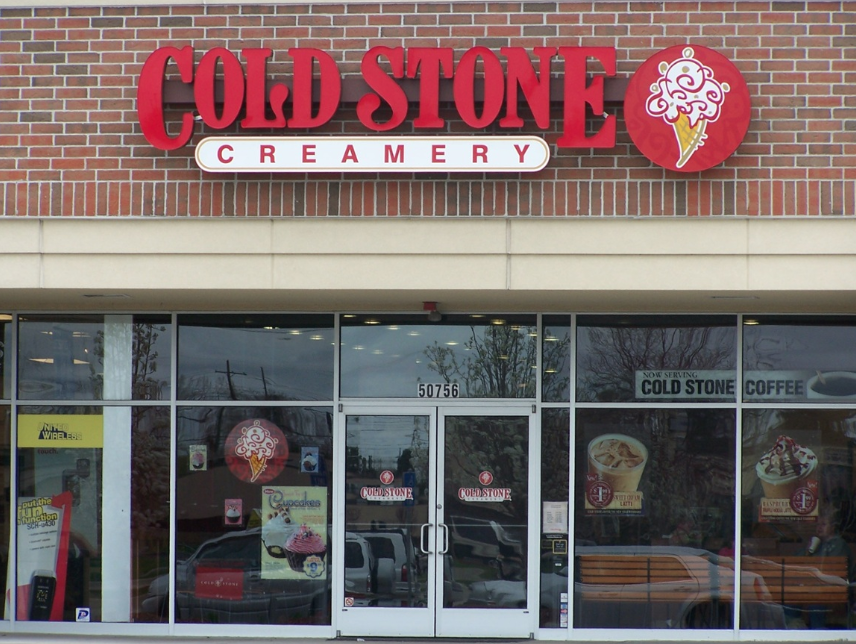 Now let's take on 2 Ice cream businesses there's "Mr Duku" the ice cream hawker / cyclist (bicycle seller) and ColdStone Creamery.
Mr Duku has no product of his own, but carries his sales to customers effectively. He has multiple brands that he carries in his box and he makes some better sales since he can move around better (that's like you on social media and accounts that do not have a website.)
With a website, and "a good one" for your business, you're like the Cold Stone outlet who has made that investment into your space and process. Your customers and audience are willing to pay even more for a better "Sugar mix & Frozen water" in that environment you've provided which guarantees you more sales.
The amazing thing is that it will only take you a fraction of what it will cost to do this physically, compared to doing the same thing online and you can reach more people across a larger distance & time zone
Let's break it down this way:
The man hawking ice cream pays no rent (like he doesn't on social media)

The man on bicycle pays no rent or might pay a little tip here and there (free website & social media)

Cold Stone Creamery can rent a building and brand it. Sometimes they can afford to buy the building, staff it, build a process to ensure a customer walks in, and makes a purchase on the average of NGN5000 ($18) on ice cream ("Frozen sugar & water")
When they go all out advertising and distributing flyers (Ads online), they don't take you to a corner to buy the ice cream immediately, or sell right away, they direct you to their streamlined organised store outlet or location (in this case… website) so you have the full experience with undivided attention and even see complimentary brands (Dominos) to buy more of while at it.
There's nobody coming there to take away their client's undivided attention, just like you're here right now on this website, to read more to know and understand what we do better. There is no "side street hawkers" distracting you with substandard or cheaper services. Therefore, you have a better understanding and a better experience and can take better decisions.
This is why having a good website for your business, whether it's a product or service you offer, is very important. Aside from acting as your business brochure, it also helps to get your customer's attention and keep it.