There has been a debate with a few friends of mine and it's brewed a controversy which makes me wonder just how easy it is to misjudge and misinterpret messages because of personal biases & perceptions.
Here is a simple story "Adufe & the Lion's Mane," one of my favorite stories that acknowledges the values that lie in telling rich ethnic stories; however, a young lady read it and the first question she asked is "why is it Adufe that had to be the one to win her husband's heart and not vice versa?"
I appreciate her question because I knew that she couldn't be the only one with such in her mind, there are more readers out there who feel the same way which is what has prompted me to write this.
It's all a matter of perception, really and no gender role or stereotype is insinuated; the story itself is beautiful as it beautifully expresses and presents several dimensions to our cultural values and beliefs as yorubas and as Africans as it uniquely celebrates Adufe who is the character going beyond herself to show strength and courage even when she had obstacles presented in her way to prevent her from reaching her desired goal, the love of her husband.
Here is a story that celebrates strength, love, patience, tolerance and selflessness all credited to Adufe; here is a story that celebrates her wisdom especially in seeking counsel from her mother; here is a story that celebrates drive and motivation for love; here is a story that celebrates grace and patience even when it feels least deserved by her husband
This story, written by a woman who I trust and respect, Adedayo (Makinde) Adeniyi, has raised and started beautiful and authentic conversations between friends, between mothers and their children and people of different ethnic backgrounds as it sheds light to an alternative "positive" perspective of the "babalawo" and his function in an ethnic community.
So why should such a beautiful story be reduced to an argument about gender roles? Why does Adufe have to be the one to "win her husband's heart" and not vice versa?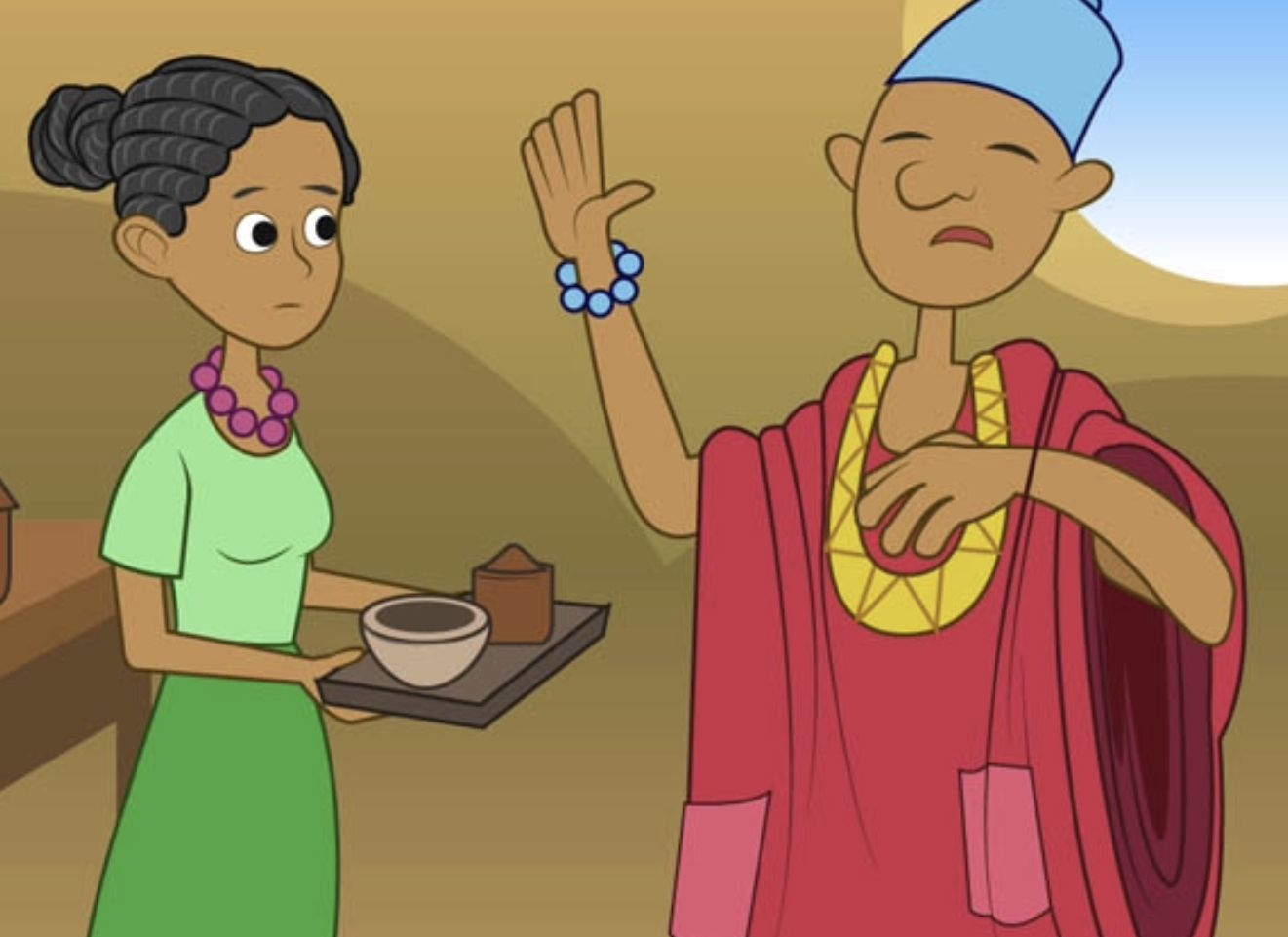 This story is about a person and not just gender; which means that even if the roles were switched, the story would still be authentic and teach all the lessons its aimed to.
What we're trying to portray here is not just the story of a woman but of a person, strong, resilient and intelligent who has love and desire for another's happiness and against all odds (despite a seemingly impossible task), she was able to do the impossible, this pushing her own limits and emerging victorious. She didn't sit down and complain about how things are going wrong; two wrongs don't make a right - she went above and beyond herself to "tame a lion" and harness these skills to realise her husband is just a child compared to the lion.
In the end it's not about the one single action that counts to ones victory, it's the consistency and diligence in everyday little things that matters and ultimately wins; just like how flexible water is but with consistency and patience, it can split a mountain. It is the love, the patience, the tolerance of the women in our lives and how much they put up and sacrifice😊
The story "Adufe and the Lion's Mane" is available on the Kunku app for FREE on google play and itunes for download