Interactive Stories for Children on iOS & Android devices.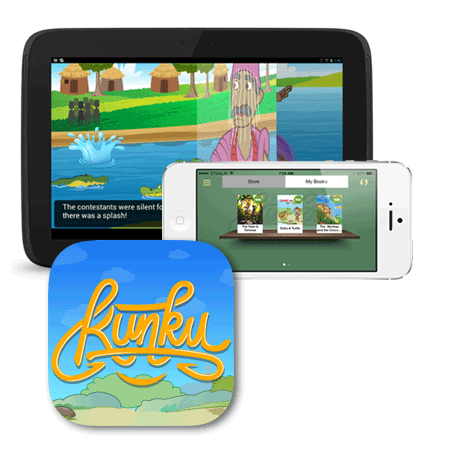 We've developed Kunku from the ground up to let you and children experience the popular african fables, folklores and other african stories like never before on smartphones and tablets.
Telling rich, moral stories in an interactive way makes the stories more interesting as most stories are free and the Kunku app is very easy to use.
Kunku's fun selection of stories stresses out the importance of values, morals, and culture as children and the young at heart can now enjoy voice-guided narrations with captivating lessons and beautiful illustrations. The unique style of storytelling helps improve children's reading skills and fosters creative imagination.
Encourage your kids to love reading and start them up at an early age. Install Kunku Today from the Google play or the Apple App Store. http://kunku.onefirm.net